Deerfield Beach Truck Towing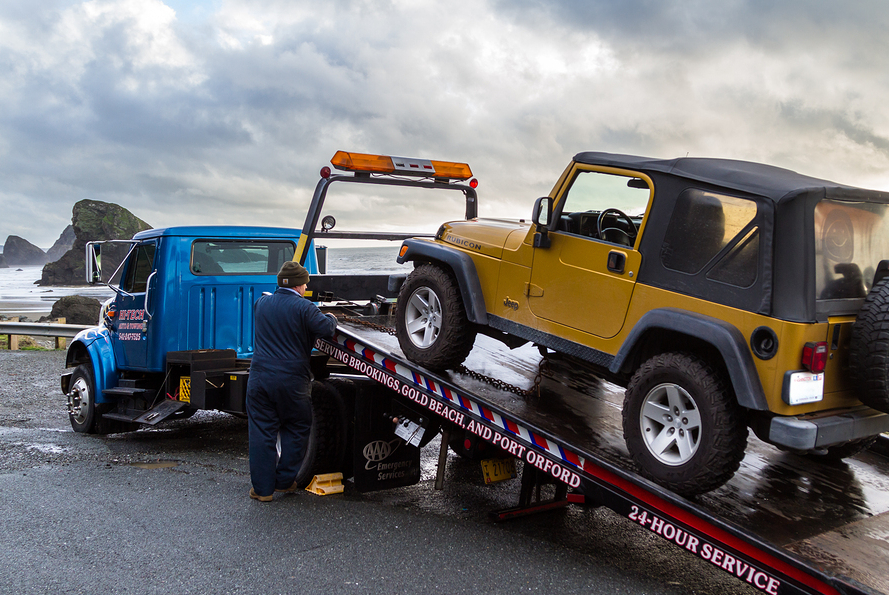 While most of our calls are about towing cars, Deerfield Beach Towing Company never neglects a truck in need. Our truck towing service is just as reliable as our regular towing, and we're always available to help you out when you're in a bind.
If your truck has broken down and you need a tow, give us a call right away. We'll get to you as soon as possible and take care of everything for you. We know how frustrating it can be to have your truck break down, so we'll do everything we can to get you back on the road as quickly as possible.
What Kinds Of Trucks Do You Tow?
We tow all kinds of trucks, from big rigs to bread delivery trucks. No matter what kind of truck you have, we can tow it for you. We have the experience and the equipment to Tow any truck safely and efficiently.
We take truck towing very seriously because we know that vehicles like these are the backbone of many businesses. When a truck goes down, it can put a serious dent in your productivity. That's why we offer 24/7 truck towing services in Deerfield Beach, so you can get back on the road as soon as possible.
No matter what time of day or night it is, if you need a tow, just give us a call at  (954) 787-2879 and we'll be there to help you out.
How Much Does Truck Towing Cost?
The cost of truck towing depends on a few factors, such as the type of truck, the distance, and the time of day. However, our rates are always competitive, and we're always upfront about our pricing. Just because we towed you last night does not mean you'll need to file for bankruptcy today (really, you won't need to do that).
Deerfield Beach Towing Company accepts all major credit cards, so you can pay for your tow with ease. We also offer discounts for AAA members and other roadside assistance programs.
What Do You Use To Tow Trucks With?
For heavy equipment, you're going to be looking at one of our integrated tow trucks. We may also bring out one of our flatbeds if push comes to shove. We'll do whatever it takes to get your truck towed quickly and safely.
You'll either get one of our tow truck drivers on the scene or if repairs can be done on site, a wrecker. In either case, we'll take care of you and your truck. We're the only towing company in Deerfield Beach that you need to know.
So, if you have a truck that needs to be towed, give us a call. We'll be there to help you out, no matter what time it is. Having been in the business for many years, there's really no situation that we can't handle. Deerfield Beach is our beloved home. We know it so well that we can get to you in no time, regardless of where you are.
Call us today at (954) 787-2879.